Smart tutoring that raises the grades
Personal tutoring at home and online
Tutoring for all subjects and ages
Improve grades and study technique

How does tutoring work?
How does tutoring work?
We offer tutoring for all subjects and ages. The focus of the tutoring is on strengthening subject knowledge as well as motivation and study techniques, which leads to higher grades both today and in the future!
Step 1. Contact us
During our first meeting we discuss your needs, so that we can come up with the best arrangement and private tutor for you!
Step 2. Personal matching
We match you with the right private tutor who fits both your personality and your goals.
Step 3. Try our tutoring
Try the tutoring! Meet your private tutor for a try-on meeting with no strings attached.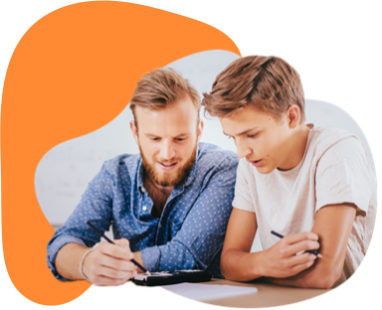 Tutoring: Choose a private tutor near you

Tutoring with Claud ,
Civil Engineering Student
Hey! My name is Claud and I am studying to become a Civil Engineer and at the same time I help students as a…


Tutoring with Adrienne ,
Medical student
Hey! My name is Adrienne and I study Medicine at the university. My tutoring focuses on strengthening…


Tutoring with Chantal ,
Economics student
Hello! My name is Chantal and I study Business Administration and Economics at the university. My tutoring focuses…


Tutoring with Dominique ,
Teacher
Hey! My name is Dominique and I recently started working as a teacher. My tutoring focuses on increasing subject knowledge…


Tutoring with Camille ,
Economist
Hello! My name is Camille and I have recently graduated from the Paris School of Economics. I teach several subjects…


Tutoring with Philippe ,
Licensed Physician
Hello! My name is Philippe and I am a practicing pediatrician but passionate about pedagogy and still helping…


Tutoring with Margaux ,
Law Student
Hey! My name is Margaux and I am studying The Law Programme at the university. I am really passionate…

Can't find the one you're looking for?
This is only a selection of private tutors near you. Contact us, and we will help you find just the right person for you!

Tutoring throughout France, for all subjects and ages
Tutoring throughout France, for all subjects and ages
We offer tutoring regardless of whether you are in "école élémentaire", "collège", "lycée" or in "grandes écoles". We offer personal tutoring in most common subjects, for example:
Mathematics and natural subjects such as chemistry, physics, chemistry and biology
French, English and modern languages ​​such as Spanish, German and French
Social science, history, religion, geography, economics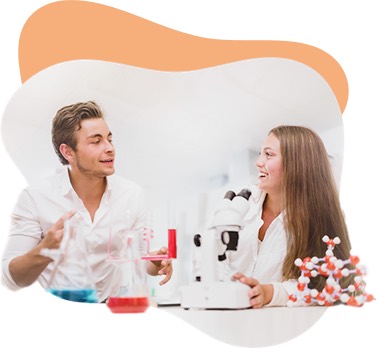 Our tutoring is recommended by both students and parents
"So happy with our private tutor! My daughter has improved her results in a short time and is now motivated to apply to The Law Programme!"
"Highly recommend TopSoutienScolaire's tutoring! The personal attention has done wonders for grades and skills!"
"My private tutor Gabrielle is the best! She makes me think math is fun and I NEVER did before. Wish I had a private tutor earlier."
"I received quick and professional help when I contacted TopSoutienScolaire. I have recommended their help to many of my friends!"
"So thankful for TopSoutienScolaire! I've learned more in two weeks with my private tutor than I have in the entire semester at school!"
Almost 15 years of experience in tutoring
Since 2007, we have helped more than 26,000 students throughout Sweden to reach their goals. Every day we are trusted to strengthen study techniques & motivation for students throughout the country.
96%
Recommend our tutoring

9 out of 10
Raise their grades with our tutoring

26 000+
Satisfied students have tried our tutoring

2007
Founded in Sweden 15 years ago


Get a free price proposal on our tutoring
Fyll i formuläret så återkommer vi inom kort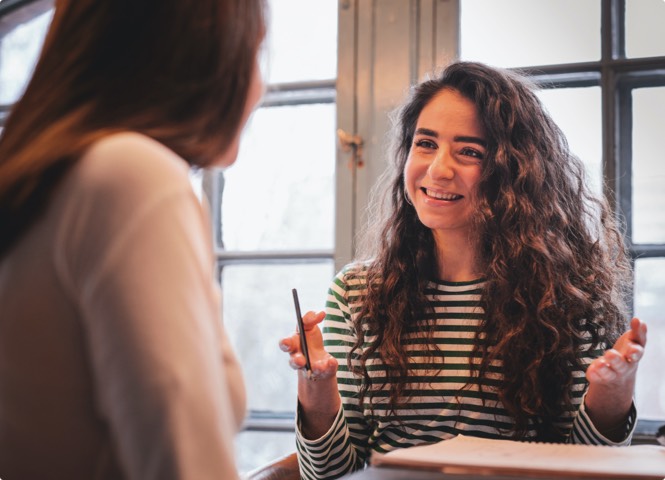 Frequently asked questions about our tutoring
Why do so many people choose TopSoutienScolaire's tutoring?
We focus on strengthening your study results both today and in the future. Our tutoring strengthens subject knowledge, but also study technique and motivation.
In which subjects can I get tutoring?
We can help you with the most common subjects, whatever grade you are aiming for.

Among other things, we have tutoring in Mathematics, tutoring in English, tutoring in Science, tutoring in Chemistry, tutoring in Biology, tutoring in Physics, tutoring in Technology, tutoring in Business Administration, tutoring in German, tutoring in French, tutoring in Italian, tutoring in Japanese, tutoring in Chinese, tutoring in Geography, tutoring in History, tutoring in Law, tutoring in Philosophy, tutoring in Psychology, tutoring in Religious Studies and tutoring in Social Studies.
Where can I find your tutoring? Are you located throughout France?
Absolutely, it is a common misunderstanding that we only offer tutoring in Paris, Merseille, Lyon, Toulouse, Nice, or other larger cities.

That's not true, even though we have talented private tutors in Paris, our tutoring is available all over France!
Within which ages and grades do you offer tutoring?
We offer tutoring for all ages — from "école élémentaire" and "collège" to "lycée" and "grandes écoles"
What is the cost of your tutoring?
Our prices for tutoring at TopSoutienScolaire start from £37 and change accordingly depending on the plan you choose.

Tutoring from us at TopSoutienScolaire applies to all ages and subjects – throughout France. Feel free to contact us to get a free price proposal on 0775 88 80 15.
The arrangement for tutoring that gives top results
You meet your private tutor at home, at a library or at another location of your choice for lessons tailored just for you.
Which arrangement for the tutoring that works best for you depends on your goals and needs. Contact us, and we will provide free advice!
Kontakta nu
Recurring subscription
The arrangement that gives the best results! tutoring on an ongoing basis means that you develop both subject knowledge, study techniques and self-confidence.
Intensive/urgent tutoring
Suitable before, for example, important exams, such as the "baccalauréat" exam. Book a specific number of hours with a private tutor.
Get started with our tutoring now
The earlier we start, the better results we can achieve together!